The proposal for this site is the Lafayette, an upscale hotel. This hotel would stand 21 stories. Amenities would include a rooftop infinity pool, an outdoor elevator and colored lights at night.

Architectural Rendering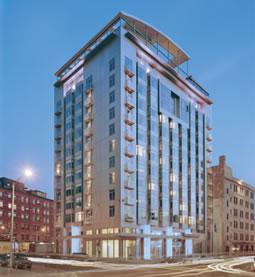 Image courtesy of the Raleigh Urban Design Center, Livable Streets and belongs to the developers and architects.